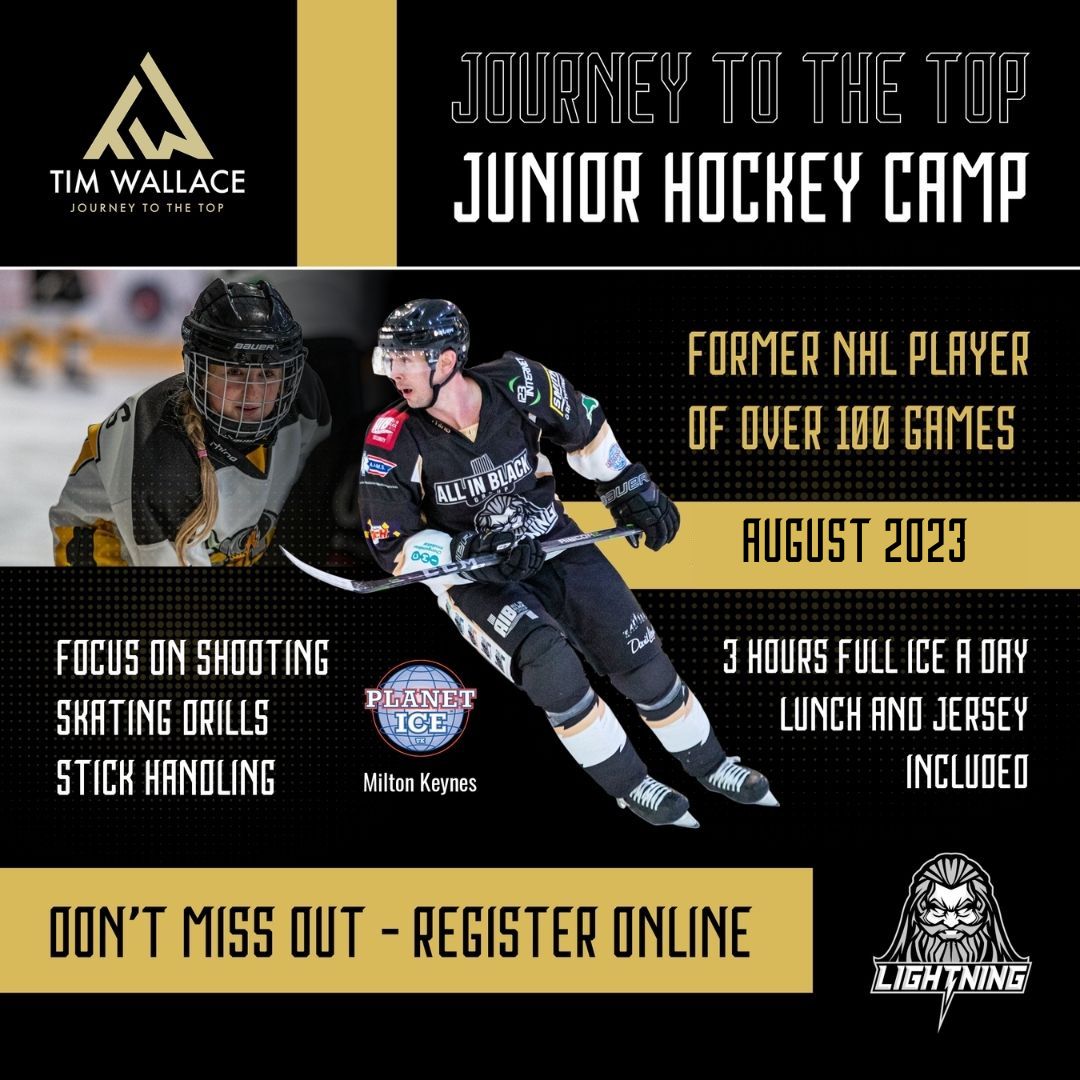 Tim Wallace's MK Lightning "Journey to the Top" Junior Summer Hockey Camps 2023
Due to popular demand we are delighted to be running 2 four day junior hockey camps in Milton Keynes, run by Lightning's very own Tim Wallace, who brings onto the ice top level coaching and experience of over 100 NHL games.
Learn from Tim the secrets of being a top level pro, and how to build the skills and habits which will help in the Journey to the Top.
There will be two camps this year.
21st August – 24th August = Future Stars – aimed at Hockey players aged 6-13.
28th August – 31st August = High Performance – aimed at Hockey players aged 12 to 17.
The coaching staff will be able to evaluate players skill levels and implement the appropriate drills to challenge each player accordingly.
Note: Please book the camp appropriate to the skill level/ size of your child – there is an overlap in ages to ensure the attendees get the most from the camp.
Being in the older age group is not always a good thing for your child in terms of ability/ confidence/ skills gained from the camp, so please bear this in mind.
Tim will be making sure that each player is challenged according to their abilities.  If you are unsure of which camp to book please ask us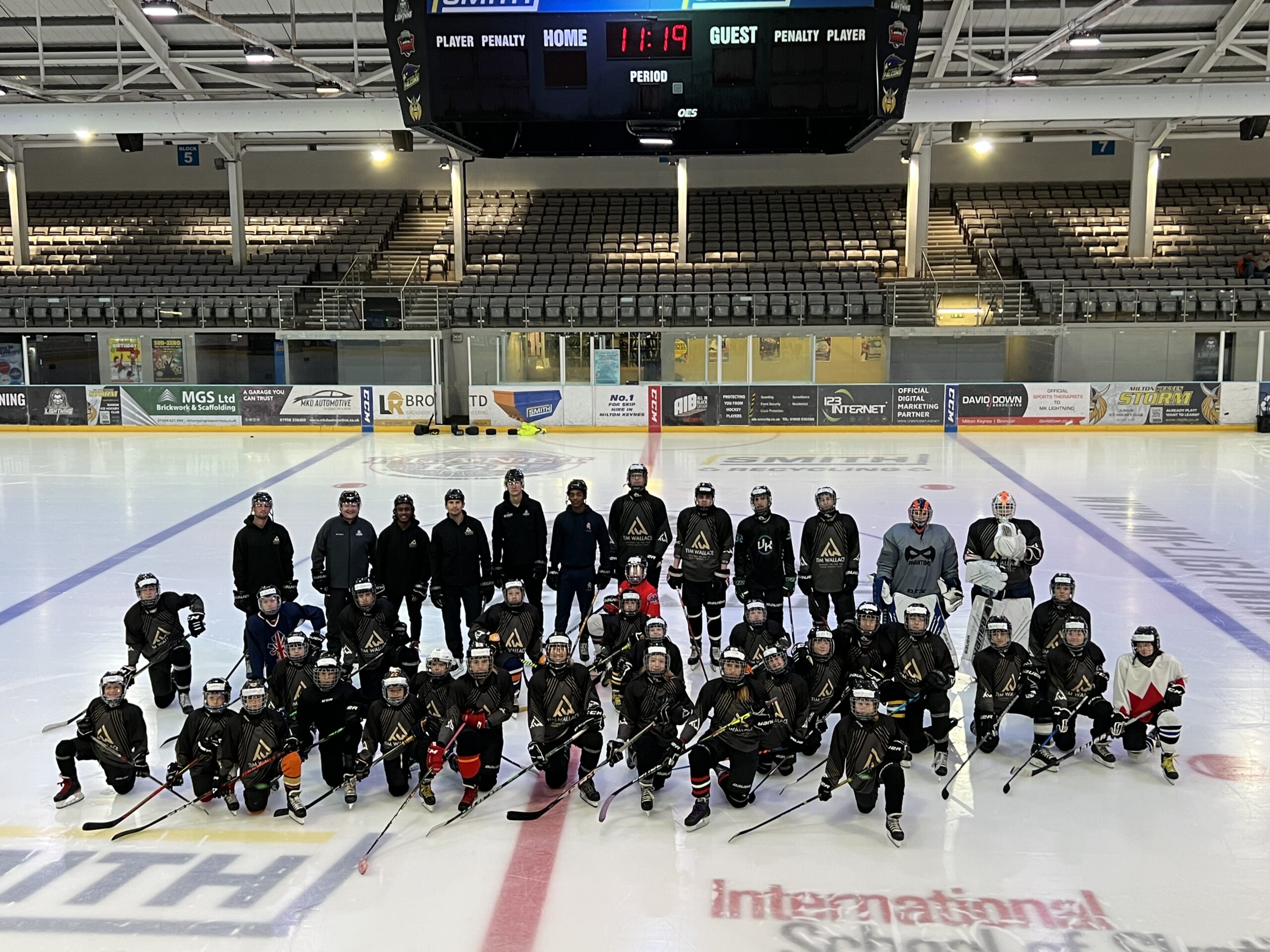 Each camp runs over 4 full days.
Timings are drop off at 8am, and collect at 5:15pm. Over the course of the 4 days, participants will enjoy 12 hours of ice time and instruction, 6 hours of off ice video/chalkboard/training sessions, and 2 hours of pro-player tips to help players take their game to the next level.
Participants will receive a hot, healthy lunch each day, and a jersey to keep.
The cost of the camp is £395 and places can be reserved online by using the link below.
Hockey Camp Jerseys – please check your sizing here as they are different to standard sizing. For your jersey to be ready for the beginning of the camp you must complete the booking by 21st July.
(As a guide a 10 year old is approx an XS)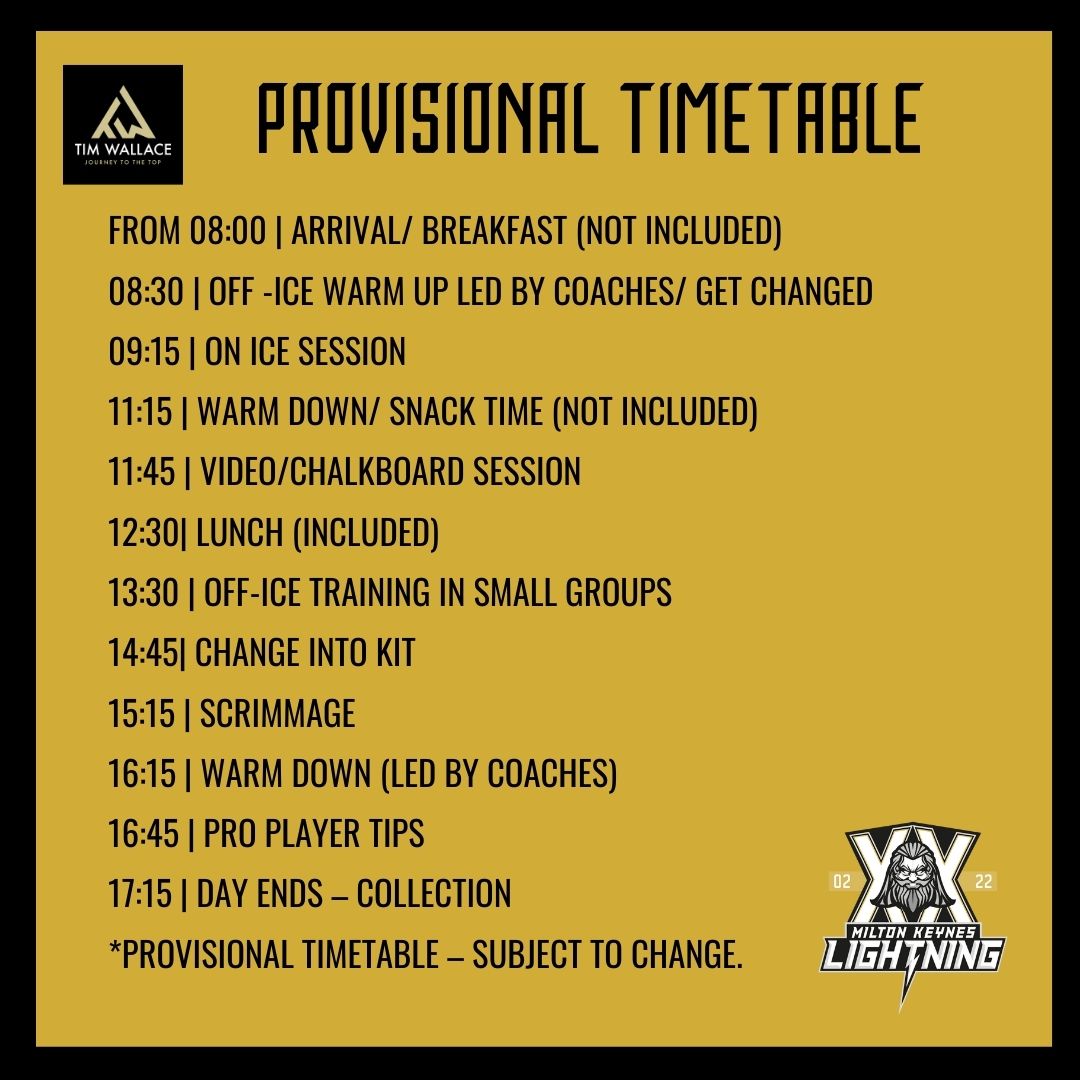 What people said about our first Hockey camp in 2022
"We travelled from Leeds to this camp and stayed over and despite the distance we would 100% do it again. Leo loved every minute of the camp and from the little we saw we understand why."
"Harrison absolutely loved the day he spent here. We will certainly be doing the full camp next year. Thank you to everyone involved in the camp."
"My son came back buzzing every evening. He was exhausted (especially by the end of the camp) but very happy."
"Excellent camp, Tim taking about his life and struggles to get to the NHL was as inspiring as the camp itself, excellent to develop the kids mindset. "
"I feel that the coaches made the effort to get to know Sam better than in previous camps he has done. The report at the end was really detailed and I thought it was lovely that Tim took the time to sit and have a conversation with each child."