The MK Lightning Remembrance match on Friday evening was a poignant and memorable event, reflecting deep respect and commemoration.
The evening commenced with the arrival of distinguished guests including:
Lt Col Thao Nguyen
Deputy Lieutenant Julie Mills
Lieutenant Colonel Micheal Hrycak
Mayor and Mayorerss of Milton Keynes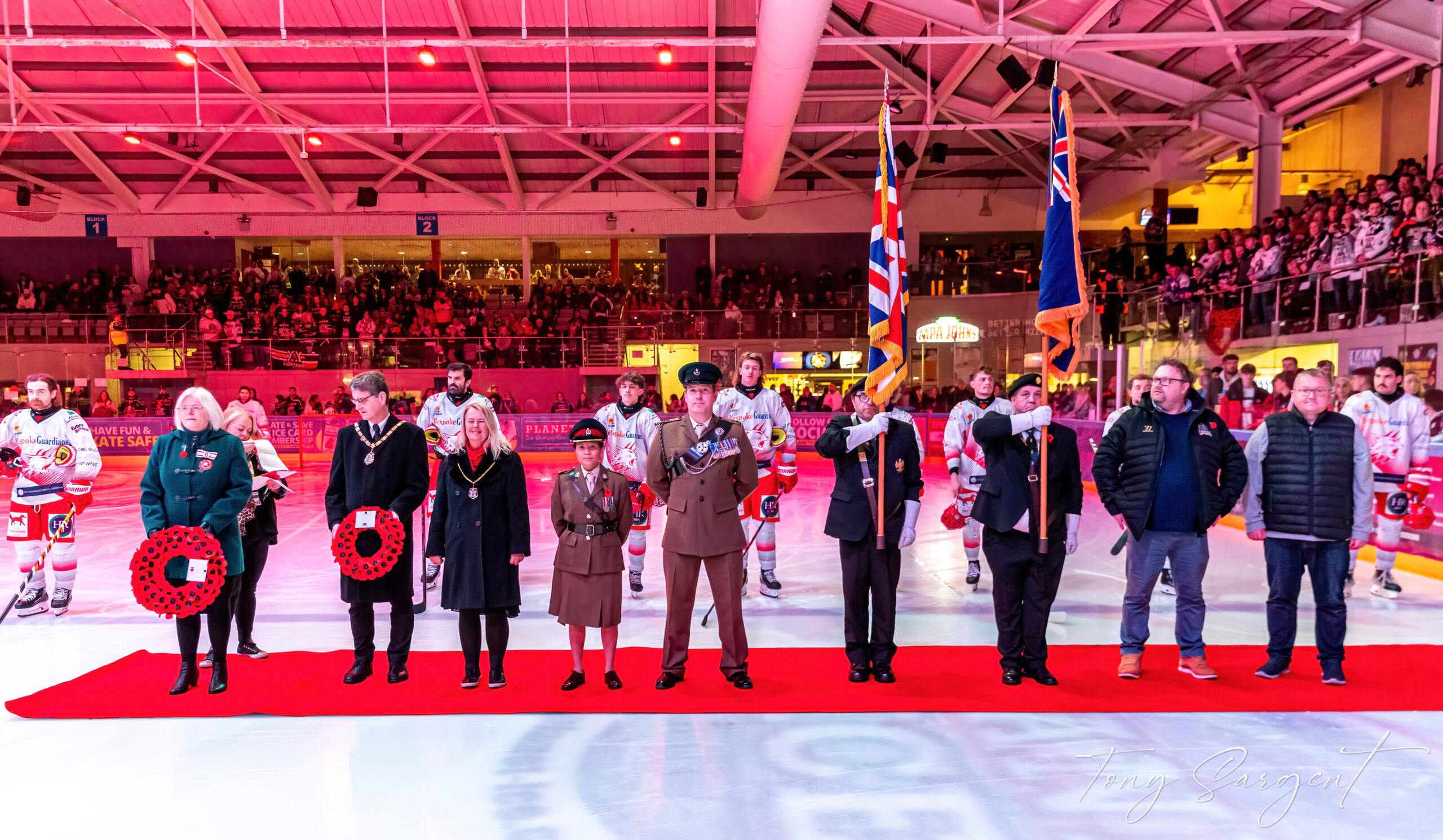 Their presence, alongside flag bearers, and representatives from the Royal British Legion, set a solemn and respectful tone for the evening.
Central to the ceremony was the tribute to fallen heroes. In a moving gesture, the team captains from both sides came together, laying poppy wreaths at the centre of the ice.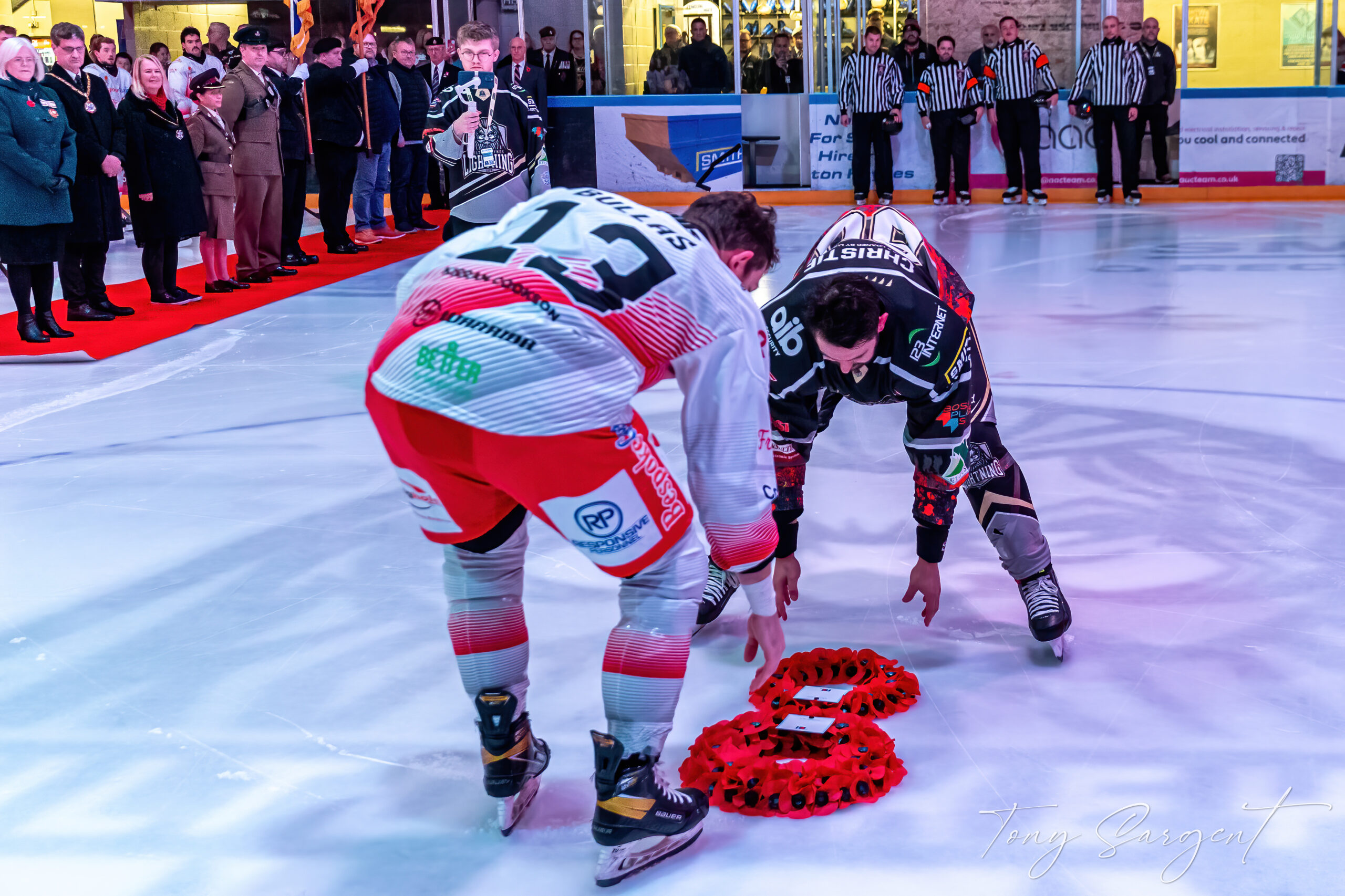 The most moving moment of the ceremony was the playing of the Last Post on the bugle. This haunting melody, echoing through the arena, invited a profound silence from the audience. 
For two impeccable minutes, players, officials, and fans alike stood in silent homage, honouring those who sacrificed their lives in service to their country. 
The ceremony extended beyond Remembrance, embracing the spirit of giving and community support.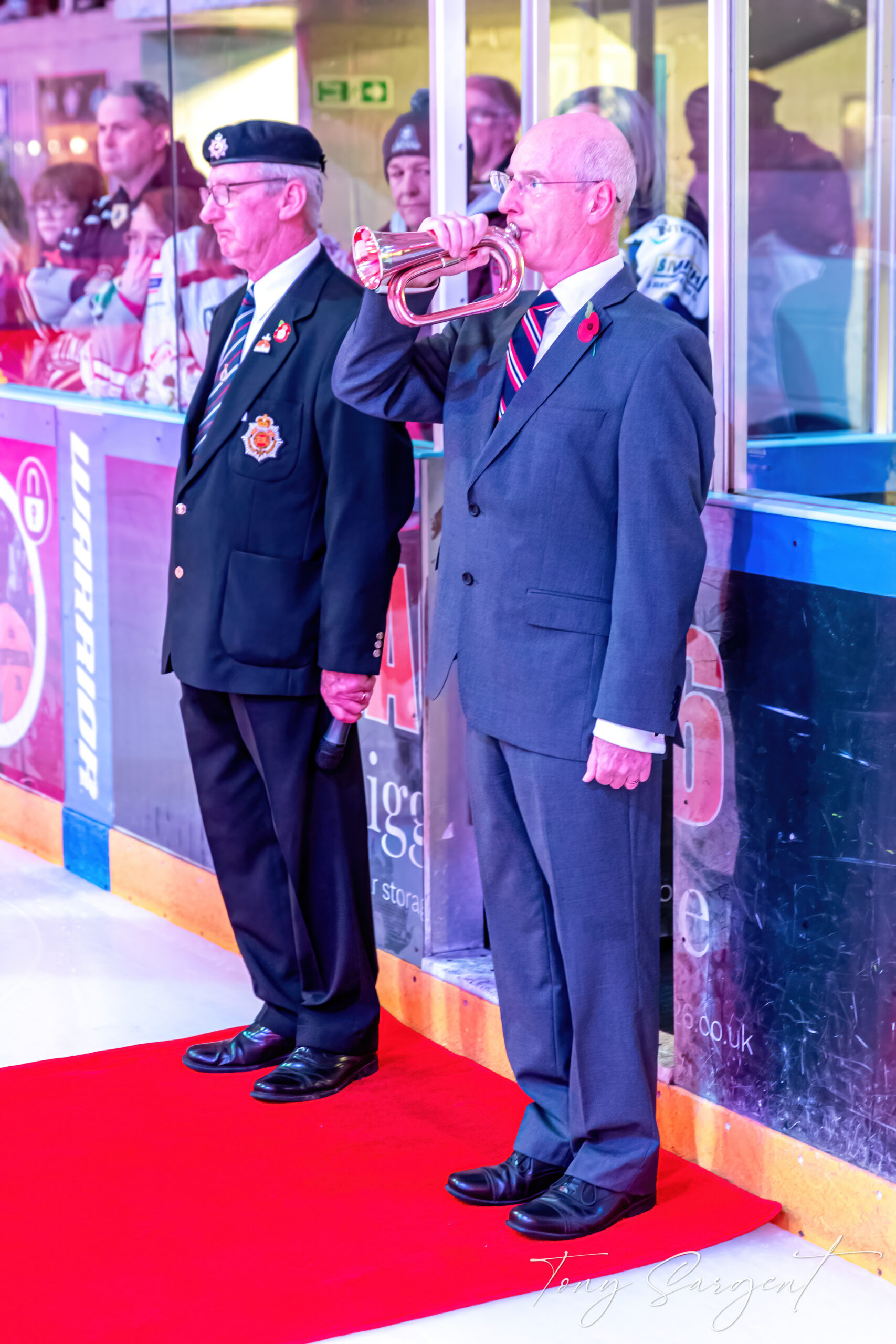 Lt Col Thao Nguyen then sang the National Anthem. 
The MK Lightning community showcased their generosity through the Own and Loan of special Remembrance jerseys for the match, match night raffles, and the sale of MK Lightning Poppy pins and mugs. 
These efforts, driven by the MKL Supporters Club, culminated in a significant charitable contribution.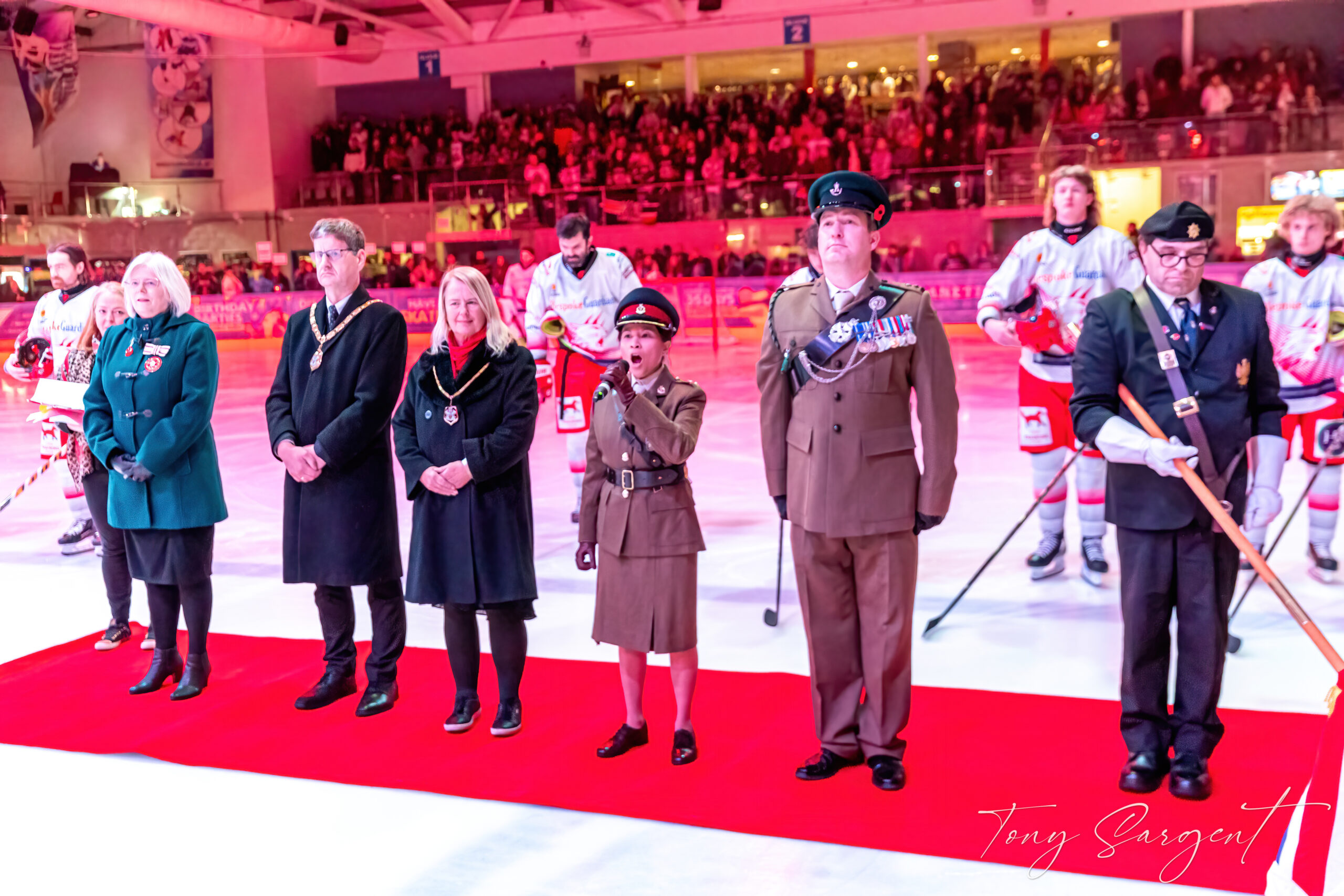 After the match, a cheque of £3097 was presented to the Royal British Legion, a testament to the community's commitment to supporting those affected by the sacrifices of service members.
This pre-match ceremony was not just a precursor to a game; it was a powerful reminder of the community's values, the importance of remembrance, and the unifying power of sport. The MK Lightning and their supporters demonstrated that beyond the thrill of the game, there lies a deep-seated respect and honour for those who have served and sacrificed.