It's another step closer to the return of hockey to your Saturday nights, and you can now get kitted out in our official 2021/22 jerseys!
We've worked hard with the Supporters' Club and our jersey partner Rhino to come up with a set of three jerseys – light, dark and warmup.  These will be worn for most of our regular season games, except for a few special charity and season games when a different design may be worn.  We will wear light jerseys at home for the first half of the season, then dark at home.
Here are the designs:
2021/22 AIB MK Lightning Light Jersey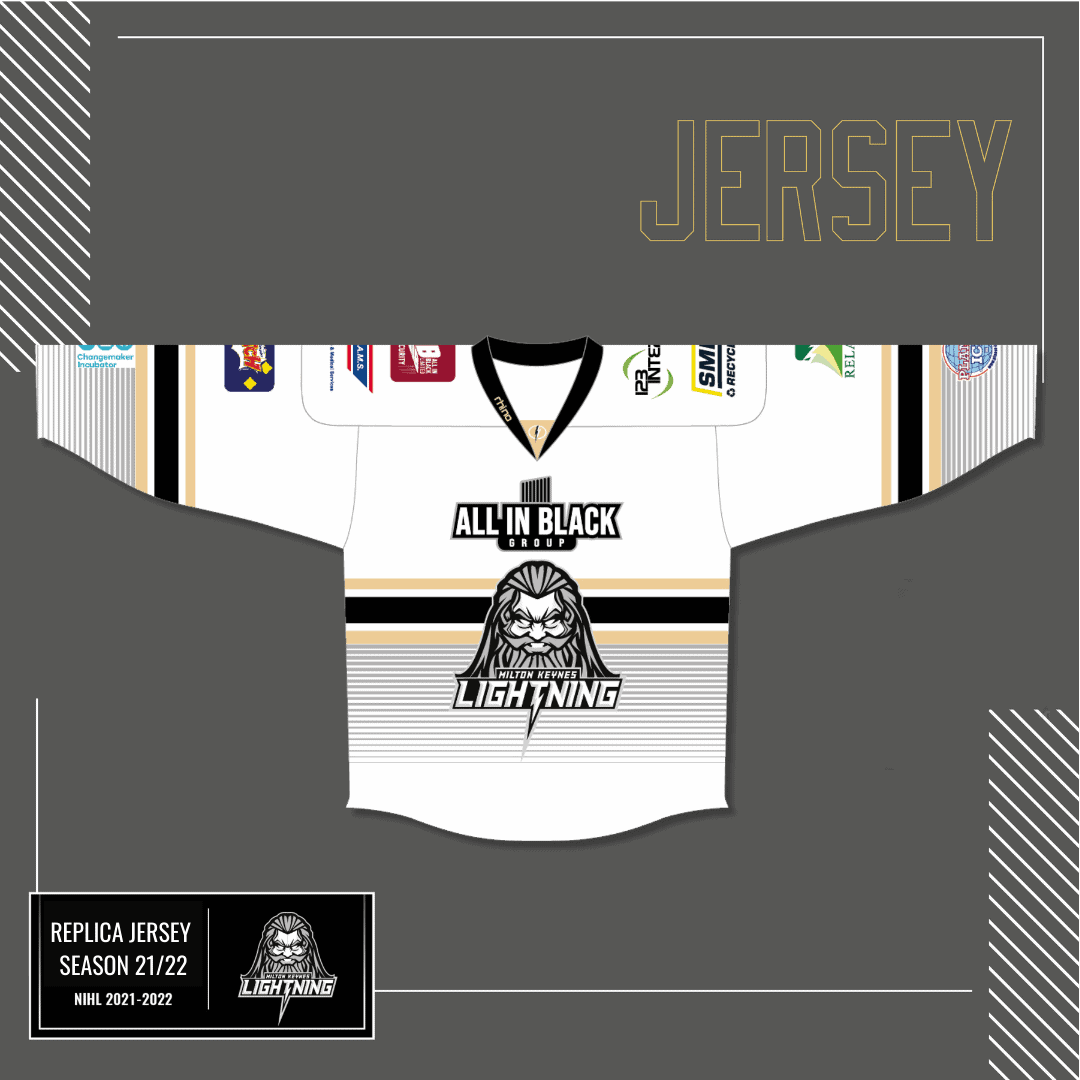 2021/22 AIB MK Lightning Dark Jersey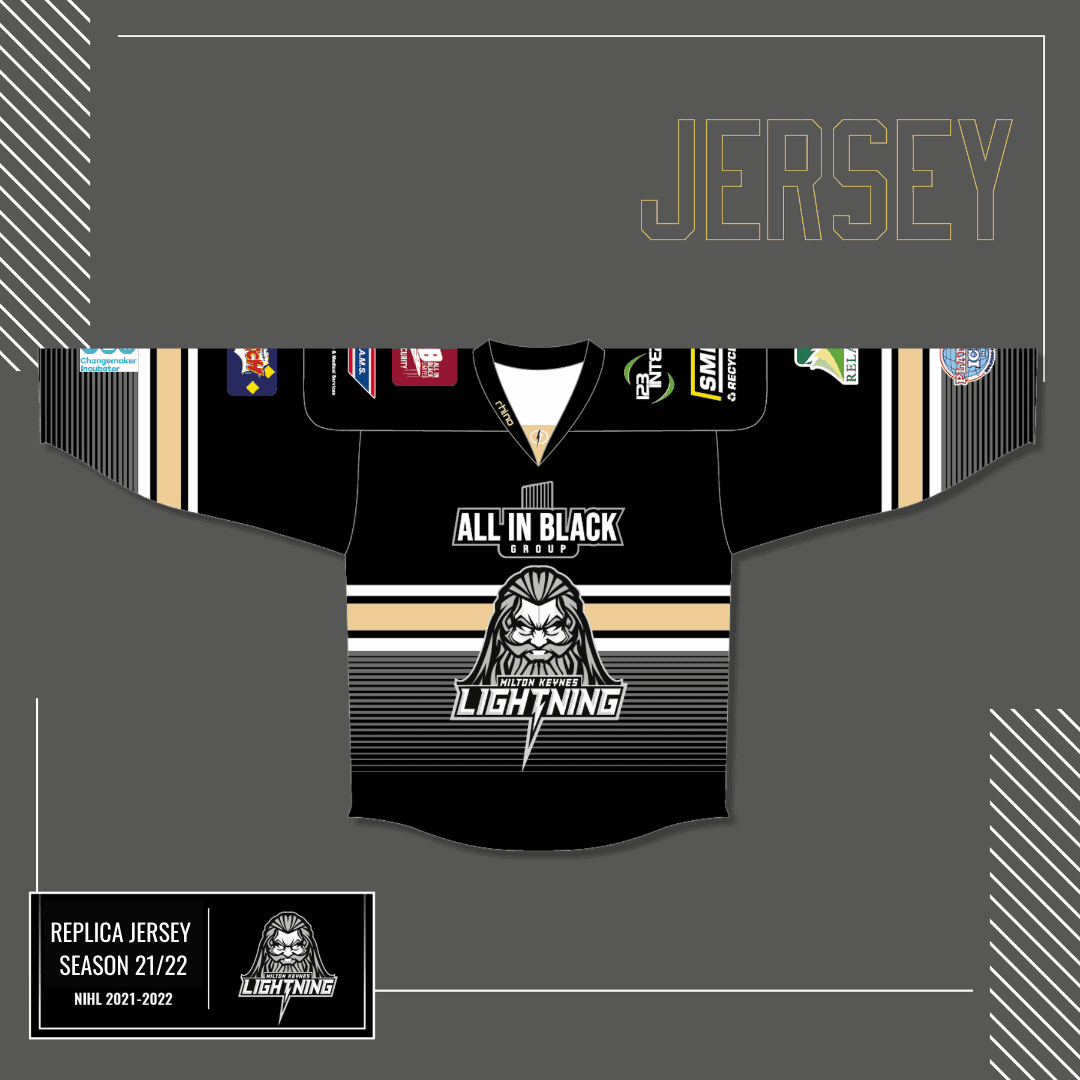 2021/22 AIB MK Lightning Warm-up Jersey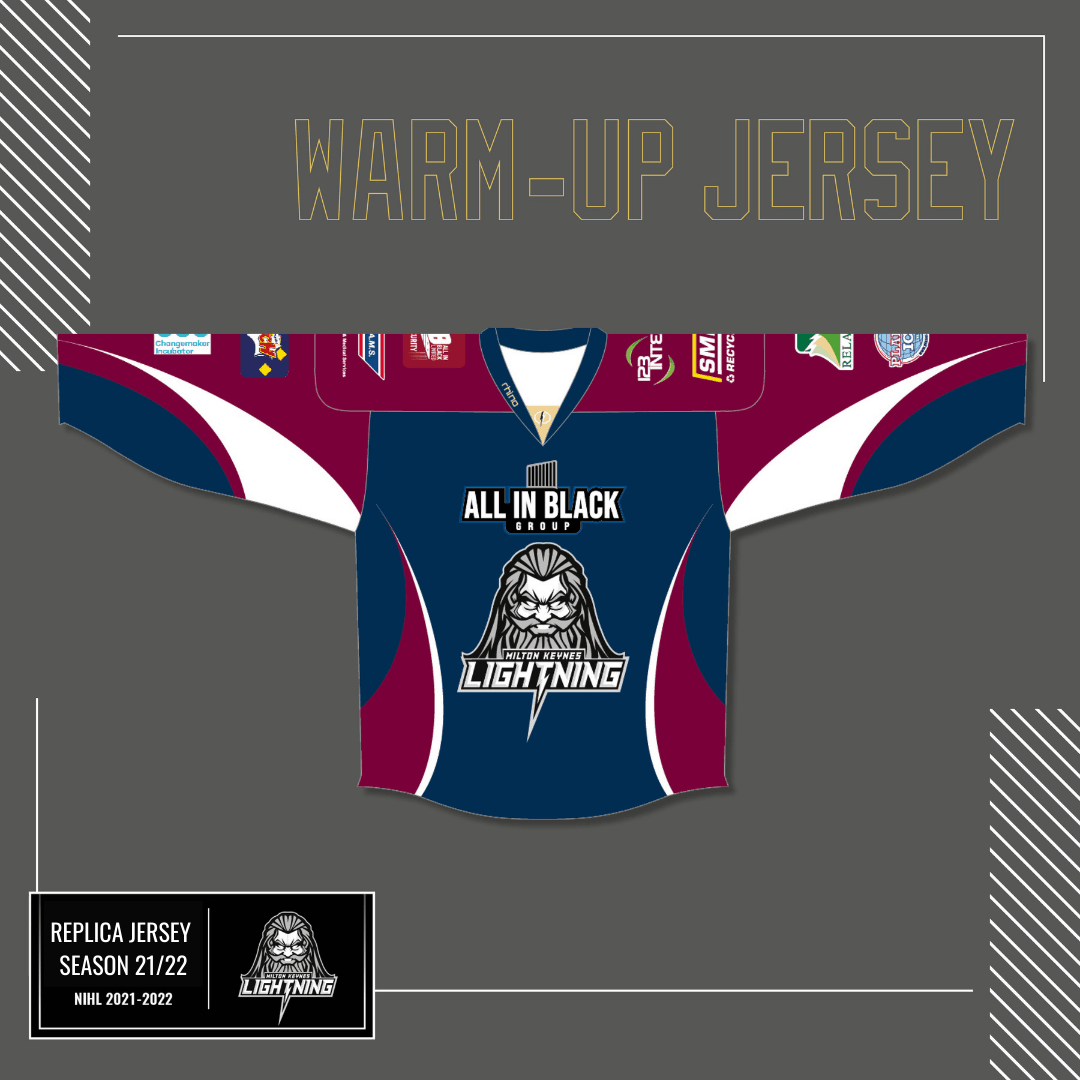 The jerseys are now available online to order, and if you order by 14th August at 8pm you will be guaranteed delivery before the first pre-season game on Saturday 11th September.  You can choose to have the shirt delivered (charges apply), or to collect in person at the rink.
All the currently announced squad are available for purchase, along with a custom name and number option.