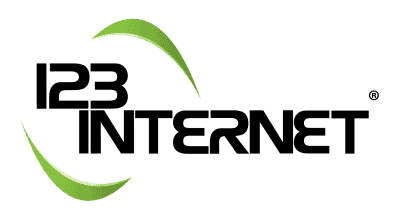 MILTON KEYNES, 8 June 2019: 123 Internet have signed as MK Lightning's first strategic partnership, becoming our Official Digital Partner for the 2019/20 season.
This Platinum Partner relationship builds on the already significant involvement that 123 Internet has had with ice hockey in Milton Keynes over the last few years.
123 Internet are local digital experts with over 40 years of combined industry experience. Their team is dedicated to creating bespoke digital marketing strategies to help their clients achieve excellence and a rapid return on investment.
123 Internet Group's CEO Scott Jones had this to say "I am very pleased that we will be supporting MKL during the next season and the whole team are looking forward to cheering one of our own designers James Griffin as he takes to the ice again. It has been great to see the positive changes and work closely with the board to understand and deliver some of their marketing requirements. We are looking forward to an exciting season ahead."
We have already been working with the 123 Internet's design team on our logo, branding and supporting video together with our exciting new website which will launch soon.
123 Internet are a full-service digital marketing agency who provide award-winning services to a local, national and international clients. They also have a personal connection with MK Lightning, as recently signed James Griffin is one of the 123 Internet's design team.
123 Internet will be James' player sponsor for the upcoming season.
Speaking about the partnership, MK Lightning COO Jonathan Raine said "We were already well aware of what 123 can do in the website space, but what has really impressed us is getting to know more of their creative and design side. We are so happy to have secured a partnership with them which means they will support our digital development, and we will use our team and club to help them continue to grow their business. We're really looking forward to it!"
For over 15 years, 123 Internet has been working with a wide range of clients, including local brands Whittlebury, ACS, Integral Powertrain and Geoffrey Leaver as well as delivering social media training to the Milton Keynes Council.
They also work closely with larger national businesses like Domino's Pizza, STS Flooring, Dawson Group and are proud to support Bernard Marr, one of the top 5 business influencers in the world and the No 1 influencer in the UK.
Their digital marketing strategy, web design and development excellence, coupled with first-hand expertise in search engine marketing and social media, help them deliver websites and marketing solutions that generate new business for their customers to increases their revenue.
We will be sharing more about 123 Internet in future.
For more information right now, head over to their website www.123internet.agency