Essential Info – Doors Open 6pm, Warm up 6:20pm, Face Off 7pm.
Tickets available here or on 01908 540020.
To get you in the mood, check out DJ Bertie's pre-match playlist here.  Don't forget to pick up your 50/50, Ollie's Grid, Shirt off His Back tickets and Chuck a Ducks from the Supporters' Club sellers around the rink and swing by the SC stand to pick up some MK Lightning merchandise (don't forget they take card too!).
It's our Remembrance commemorations this Saturday as Smith Recycling Milton Keynes Lightning welcome Bracknell Bees back to Planet Ice for the second time this season.  We will be wearing our special Remembrance shirts, and the Supporters Club are giving you 3 chances to win a Remembrance shirt on the night:
Shirt Off His Back – Your first chance is to win Dean Skinns Shirt off his back. The second chance comes in the form of Lewis Clifford's #12 jersey. Tickets are available from the SOHB sellers around the rink priced at £1 each, 3 for £2 or 10 for £5.
Ollie's Grid – Your final chance to win one of the exclusive Remembrance Day shirts is on Ollie's Grid. He has the #26 blood shirt to be won. Squares are £1 each, available from Ollie as he walks round the rink.
Remembrance – Before the game we will have a live singing of the National Anthem by Thao Nguyen who is a mezzo-soprano singer.  She is also a serving Officer in the Armed Forces and a practicing General Practitioner in Milton Keynes.  We are also honoured to be joined by John Wren from the Royal British Legion, and The Last Post will be played by Kevin Dare, Bandmaster of the Milton Keynes Corps of the Salvation Army.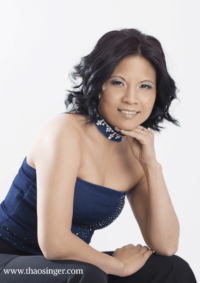 Match preview
Former Elite League forward Liam Stewart is due to make his debut for Smith Milton Keynes Lightning when Bracknell Bees make their second visit of the season to Planet Ice on Saturday.
The long awaited arrival of former Coventry Blaze and Guildford Flames player Stewart should provide a much needed boost to Lightning's scoring chances against a team the hosts have every chance of defeating for the first time this year.
Stewart's signature was announced several weeks ago but his debut for MK was delayed by his contractual obligations to Queentown based Skycity Stampede where he scored 33 points – 21 goals and 12 assists in the New Zealand League. Although born in London the 25 year old holds dual UK-New Zealand nationality.
Coach Lewis Clifford and his players will be keen not to repeat the disappointment off the last two meetings with Bees – in particular the 4-3 loss at Planet Ice on October 19 when MK were downed by an Aidan Doughty goal six seconds from the final buzzer. The home side were 3-1 ahead with less than a quarter of an hour remaining and only surrendered the lead with 25 seconds remaining – top scorer Roman Malinik netting.
Since then Bees' form has pretty much matched Lightning's with only one victory in recent weeks, 4-3 against Telford Tigers. The fact that Malinik is leading marksman with just 12 points – eight goals and four assists tells the tale of why Bracknell are placed just three places above MK in seventh spot.
Bees go into the weekend having scored the same number of goals at MK, 35, however they are better defensively with 51 goals conceded to Lightning's 61.
Face off on Saturday is at a 7pm. Tickets can be obtained in advance by contacting Planet Ice on 01908 540020 and online here. On Sunday Lightning are on the road, at Sheffield Steeldogs where face off is at 4.30pm.
Featured Image (Lewis Clifford)